Magento Ecommerce Solutions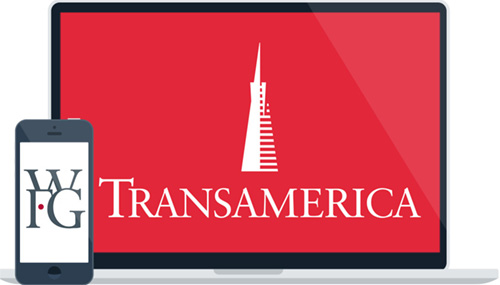 Simplify Your Online Sales with Magento Ecommerce Solutions. If your site currently uses an ecommerce application — or if you're thinking about implementing a web store — speak with a Blue Stingray experienced Magento developer to help you sell your products with powerful custom Magento ecommerce solutions.
Our teams specialize in Magento ecommerce. We can simplify the ordering process on both the frontend and backend, allowing for more conversions and a better overall experience. Quickly add new products, change prices, track sales metrics and much more while maintaining a fast, simple and secure website.
Custom Dealer Portals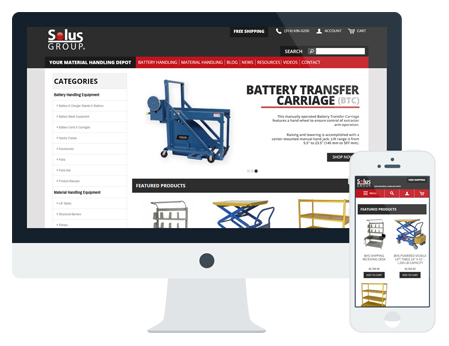 Give Your Dealers a Simpler Ordering Process with Custom Dealer Portals.
If your business relies on dealers to sell products, you need to offer simple, intuitive ordering. Your dealers should be able to quickly place orders, check status and get accurate quotes through a single web portal.
Blue Stingray can provide custom Magento dealer portal solutions for your business, reducing the time you spend on each order while giving your dealers a better overall experience. Because each portal is customized for the targeted dealer or dealer group, pricing is completely accurate, and unnecessary steps are removed from the ordering process.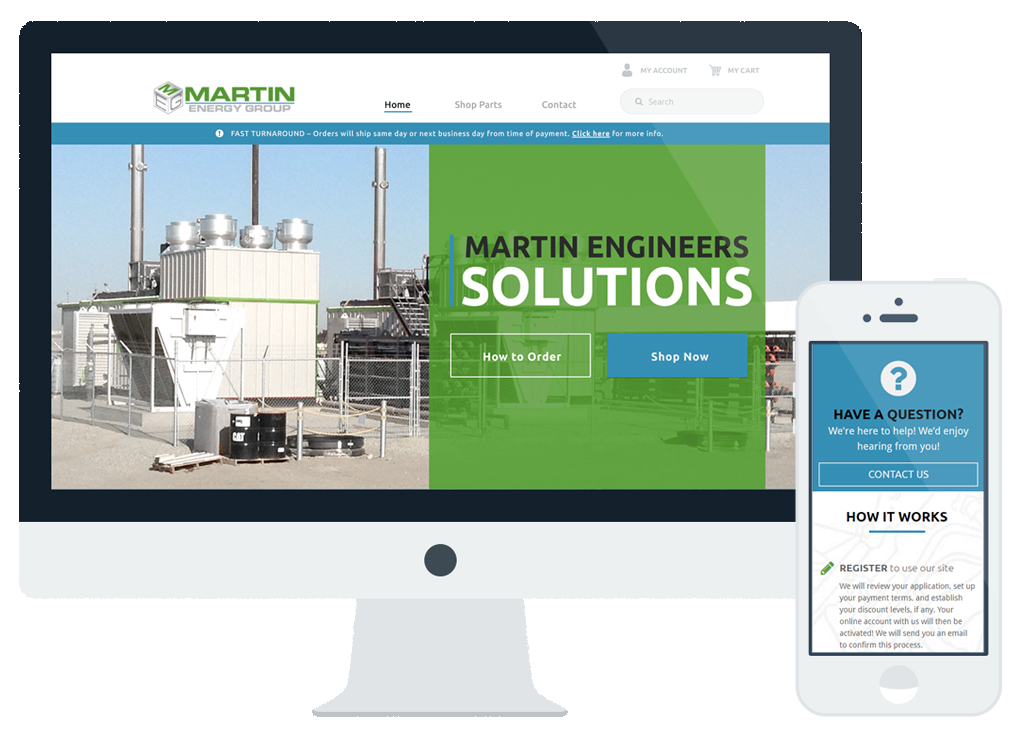 Features of our custom Magento portals include:
Powerful performance and scalability for both small and enterprise-level businesses
Mobile-friendly storefronts for simple on-the-go ordering
A single store with endless customization options and group-specific pricing
Precise quote generation tools
With truly customized portals, you can improve dealer retention while simplifying sales.
Each Magento portal can be integrated with Odoo ERP and CRM platforms, providing a streamlined workflow, and our experienced design teams can help you build a customized solution that addresses the unique features of your products. To learn more, fill out our contact form below or call 314-266-8097.
Odoo ERP Partner

As part of our commitment to cloud-based technology, Blue Stingray is proud to maintain an official partnership with Odoo, an open source suite of ERP applications. Used by businesses of all sizes, available applications include everything from accounting, billing, inventory and project management to Material Requirements Planning (MRP) and Customer Resource Management (CRM) software. Get away from outdated technology, spreadsheets and headaches, and let us make your software work for you.
Custom Cloud Solutions
Custom cloud solutions from Blue Stingray integrate your existing systems with secure online technologies, instantly improving productivity without subjecting users to a massive learning curve. Build elegant, efficient systems to improve your business at every level.
Our custom application program interfaces (APIs) put your features front and center, providing intuitive access for all of your users. Cloud storage technologies can also improve system reliability and allow for enhanced mobility, further improving your ability to quickly complete tasks.
Web Development
A better website means more organic traffic and clear, effective branding. Blue Stingray offers a comprehensive resource for web development, and our customized approach optimizes every element of your site to deliver a polished, professional look and exceptional performance. As Magento experts, we can also introduce a shopping system that gives your customers instant access to your products and services.
App Development
Build on your brand and engage your customers in an entirely new way. A customized mobile app can be a powerful tool, and Blue Stingray provides the dedicated services you need to hit the ground running.
Whether you build a native app or utilize HTML5 technology for cross-platform compatibility, our developers are ready to help you get started, and we offer affordable options for businesses of all sizes.