Help Us Spread the Word: We Are Here to Help
This article was originally published in Saint Louis Construction News and Review.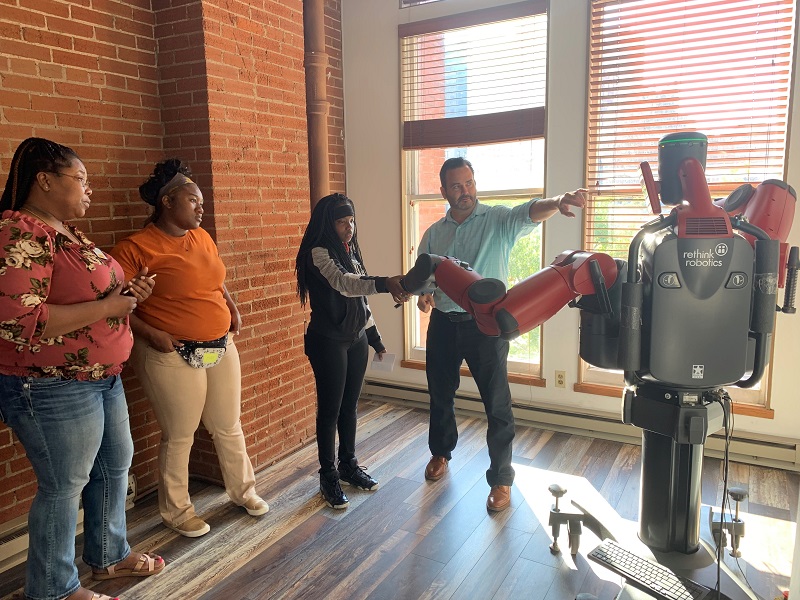 Momentum Continues on Laclede's Landing as Rapid Growth at Blue Stingray Leads to Opening of New Technology Training Hub
"The recent momentum on Laclede's Landing and its ideal location attracted Blue Stingray founder and CEO Brian Rehg, who has continued to provide the vision and strategy for the agency since its launch in 2009. "It seems like every few months there's a new tech, marketing or big branding company moving in," said Rehg. "Between the sun beaming off the cobblestones, big open areas with huge wooden beams, and tech-friendly spaces to build off of, it's definitely a great place to be."
As Blue Stingray's growth accelerates, so have their efforts to support charitable organizations and embrace a strong connection to the community. And most recently their focus has turned to an initiative aimed at helping to develop the region's technology workforce and bolster diversity in the field. Earlier this summer, the company opened the Monocle Learning Center within its offices on Laclede's Landing as an educational resource to assist minorities seeking education and resources regarding technology. The company is providing these resources at no cost to participants. This exciting addition also provides Blue Stingray employees an opportunity to personally give back by conducting training and support sessions.
'Our goal is to train and mentor young people from underserved communities, not only in basic computer and software development skills, but also helping with resumes and interviews to lead them into a job within the tech industry.'"
Read the full article on Saint Louis Construction News and Review's website.