Sikich 2018 M&D Report: Existing ERP Software Already IoT, Robotics-Enabled, Simplifying Implementation of New Technologies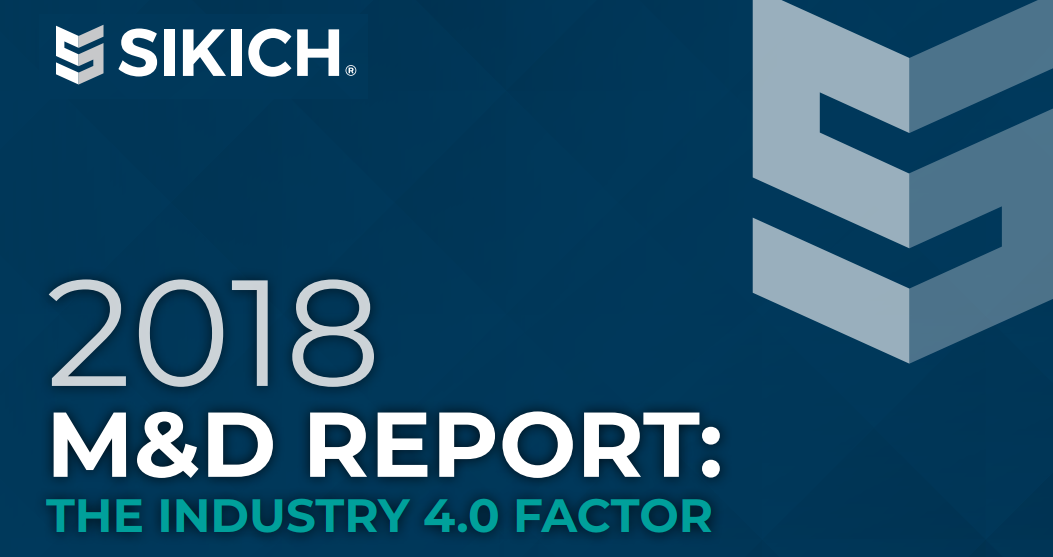 The Internet of Things (IoT) and robotics have become our everyday reality, and the manufacturing sector is leading the transition. In fact, according to the Sikich 2018 M&D Report, manufacturing companies will increase their spending on IoT implementation by at least 20 percent through 2020. Similarly, Sikich has revised previous estimates on robotics spending. The original figure — $67 billion of spending on robotics by 2025 — has been adjusted to $87 billion in the same timeframe.
Still, many manufacturers underestimate their existing IT capabilities, which prevents them from moving forward with these crucial investments. According to the report, many small and mid-sized companies don't take full advantage of the technologies they already own. This makes the transition to robotics and IoT look much more daunting than it really is. It's a knowledge gap that leads manufacturers to miss out on opportunities for advancement and growth.
For instance, many manufacturing companies manage fulfillment and other business-critical processes with Enterprise Resource Planning (ERP) software. The bulk of these modern ERP systems are already equipped with IoT and robotics-ready technologies, so the initial cost for adoption of those technologies will be significantly lower.
"Most ERP systems already have gateways to receive information from sensors installed in equipment," said Evert Bos, an ERP consultant at Sikich.
An EPR built with IoT sensor gateways makes the transition to robotics essentially a "plug-and-play" operation. With ERPs at the heart of efficient manufacturing, gradually adopting IoT and robotics technologies becomes a seamless, affordable process.
To download the full Sikich 2018 Manufacturing Report, click here.