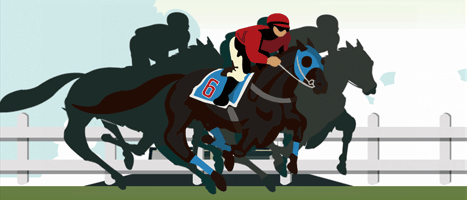 Blue Stingray Lands Best in Division for HTML5 Animation
Blue Stingray claimed the Targeted Advertising and Marketing (TAM) award this year for best in class for HTML5 animation used on a website that was developed pro bono for Therapeutic Horsemanship of St Louis. The award was given for Blue Stingray's polo game that ran on Facebook and the Therapeutic Horsemanship polo event website. The game was targeted at children age 4-10 and was well received.
Blue Stingray volunteers multiple marketing efforts for events to assist Therapeutic Horsemanship including online marketing, posters, invitations, finding corporate sponsors, and the HTML5 polo game.
About Therapeutic Horsemanship
Therapeutic Horsemanship's team of volunteers, therapists, and horses serve more than 3,000 people with disabilities in St. Louis and surrounding counties. They provide equine-assisted therapy programs for individuals with disabilities in order to help them reach their maximum physical and psychological potential. For more information about Therapeutic Horsemanship, please visit www.thstl.org.