Blue Stingray To Present at Odoo Experience 2021
Odoo is a suite of open-source business apps that coordinate to provide a versatile enterprise resource planning (ERP) tool. Needless to say, we're fans, and we've written about the benefits extensively on our site. As a leading Odoo development firm, Blue Stingray is honored to sponsor Odoo Experience '21, an annual event showcasing Odoo methodologies, case studies, and developments.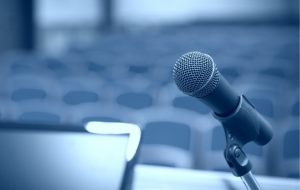 This year, Odoo Experience will be held virtually. There's no better way to learn about the newest Odoo features and interact directly with the development teams that work with the software every day. 
For the 2021 virtual event, Blue Stingray will deliver a presentation and hold a discussion with attendees. In 2020, Blue Stingray's presentation subject was "Utilizing Odoo 13 for Entire Workflow: From Opportunities to Sales to Shipping." Our developers demonstrated the versatility of the Odoo 13 workflow, showcasing intuitive ways to customize key processes.
When properly utilized, the ERP can limit the risk of manual entry errors and promote communication between different departments. Our presenters used real-life examples to highlight the software's scalability and flexibility.
This year, the Blue Stingray team will provide additional insights for using Odoo to run a leaner, more profitable business. To paraphrase an old commercial, we're not just Odoo developers — we use the tool internally, and we've leveraged our experience to deliver fully customized solutions for our clients.
Attending the Odoo Experience 2021 Online Event
As in 2020, Odoo Experience will be an online-only event to ensure the safety of participants. We'll miss seeing other Odoo users and developers in person, but last year's Odoo Experience provided plenty of opportunities for face-to-face interactions. 
Attendees can register for free on the Odoo Experience website. If you're not able to clear your schedule, our talk will be available on the Odoo YouTube channel shortly after it ends. 
If you're attending, be sure to stop by our virtual booth. We're looking forward to another great year with Odoo, and we're committed to showcasing the capabilities of this powerful open-source ERP.