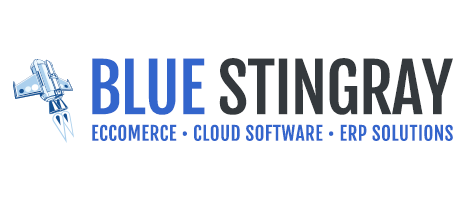 Blue Stingray: Who we are and What we do
We aren't your typical digital agency. You know – the ones that flaunt their overly-hip creative antics and Mad Men-inspired office all over your Twitter feed. We don't offer a breakroom filled with locally-crafted organic water or lunchtime dolphin shows (although our office trail mix is pretty great).  We are interested in the product, in the functionality and the longevity of what we build. And just like our web and mobile applications, we prefer to be sustainable. We prefer to grow into a long-term digital agency with long-standing relationships. Essentially, we want our clients to trust us, because, well, we'll earn it.
Like most independent businesses, Blue Stingray started out with one ambitious (and let's be honest, workaholic) visionary and a few dedicated employees. And like most burgeoning tech companies, Blue Stingray couldn't initially afford the luxury of offering everyone their own private office, or even cubicle. On the other hand, that type of compartmentalization can sometimes be a hindrance compared to more open office layouts.
Which is what our St. Louis location has — an open loft-style space (i.e. a bunch of computers, some long tables, and lots of brainpower), as well as a sizeable conference room. Our team members all work in one space, which can be beneficial, but also quite challenging. Our open space allows for constant communication and easy impromptu meetings. Of course, it also allows for constant interruption and distraction from the task at hand. New employees quickly learn the value of headphones and the importance of mental focus.
As Blue Stingray's workload grows, so do our employee numbers. We now have several more developers, a lead designer, a graphic designer, and an account manager. Not to mention we often have interns filling multiple roles at once. One of our favorite ways to enable communication between everyone, while keeping noise volume down, is Slack: a super effective communication tool. It works better than the clunkiness of group email and includes file sharing capabilities that many chat tools just can't handle. We can create group chats based on project, department or use plain old one-on-one messaging, all while listening to our own tunes.
We also use cloud tools, such as Trello, for tracking individual projects deadlines and daily or weekly to-do lists. For keeping track of billable hours per project and per employee, we use Toggl. Each team members signs in and lists which project they are working on, and Toggl does the rest. Such cloud-based tools have been immeasurably successful at keeping us on task as our workload grows.
It is certainly fitting that such applications and cloud-based tools would be the crutch this growing business leans on. Especially when we aim to create similarly useful tools for our clients and their businesses. Regardless of our work environment, it is the eagerness and resourcefulness of Blue Stingray and its employees that we feel confident will help us reach our goals year after year.