Odoo 11 will likely launch in November of 2017, bringing with it an array of new features and functional improvements. Already available in a trial version, Odoo 11 will build on the enterprise resource planning (ERP) platform's already stellar feature set while providing new capabilities for developers via an updated API.
At Blue Stingray, we're pretty excited—the newest version of Odoo will make our jobs much easier while providing some excellent updates to core features. Here's a brief look.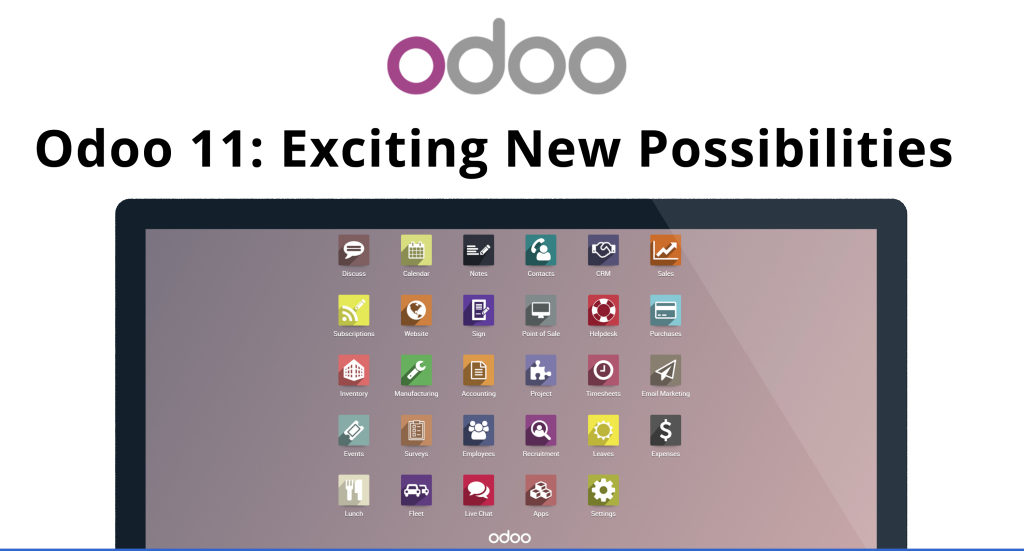 Odoo 11's Features and Interface: More Power and More Speed
We're most excited about the speed of the core platform. On average, Odoo 11 will complete tasks about three times faster than Odoo 10, thanks to a decreased number of SQL queries per operation. The frontend has been refined to match the new speed of the backend, with full redevelopments of all front-end views.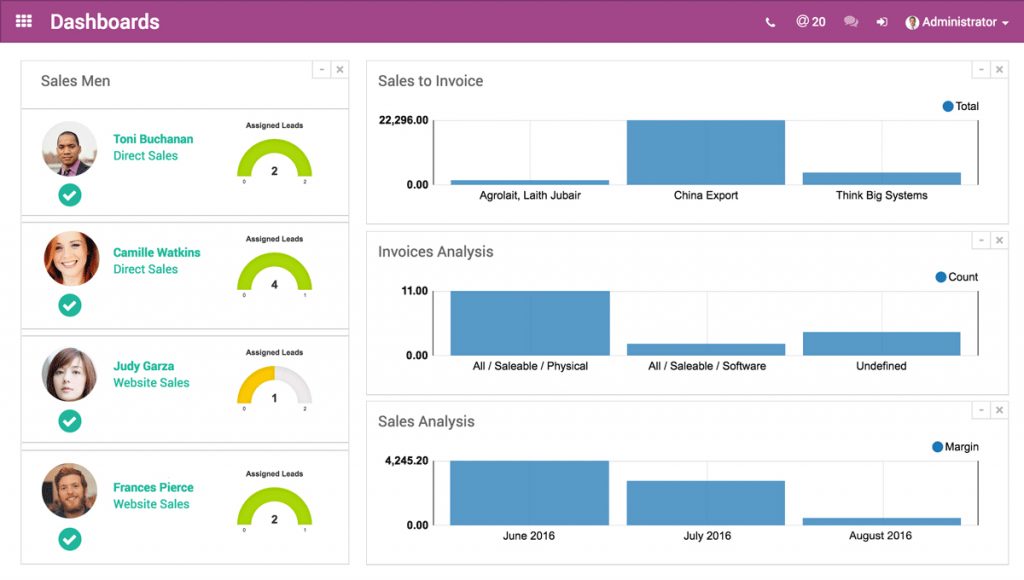 You'll notice the difference as soon as you start using Odoo 11 —  a 300 percent increase in speed is notable, to say the least. If you're running a large company on Odoo, you'll notice an even greater improvement, since larger databases will result in larger increases in speed.
By the way, that new frontend also has a new look: Odoo 11 has a fun, clean interface, and from the Kanban views to the home page, you'll find cleaner fonts, a brighter palette, and a new look that adapts to any type of screen. Whether you're using Odoo 11 on a laptop, tablet, smartphone, or any other device, you'll benefit from a more intuitive user experience. There will also be a new iOS app, designed to take advantage of Odoo 11's new features and functionality.
Improvements to the Odoo 11 Kanban and Odoo Discuss
While we're at it, let's discuss that new Kanban. Stage headers now feature a progress bar, which allows teams to change the status of different activities ("To Do, Done, or Overdue," per Odoo's blog). The progress bar should be a boon to project managers, who can quickly and intuitively check projects to keep them moving forward.
Odoo Discuss also has various refinements, which will allow your entire team to communicate more effectively within Odoo without relying on third-party apps. There's a dedicated mobile UI for Odoo Discuss, so you'll be able to communicate more effectively on any type of device. New shortcuts will allow users to manage channels directly in the the text box. The goal is to allow Odoo 11 users to stay on the platform rather than relying on third-party communication tools like Slack.
New Accounting Features in Odoo 11
Odoo Enterprise will boast new accounting features, including importing options for CAMT.053 XML, improvements to the Chart of Accounts structure, Stripe Payments, PayUmoney, and much more. A new payment matching feature will simplify bookkeeping, automatically performing basic tasks and giving your accounting team more time.
New analytic accounting analysis lets you quickly generate reports to keep your company (or companies, as the case may be) on track.
Odoo Studio Updates in Odoo 11
That's not all. Odoo Studio is similarly improved, with a better UX that allows switching between apps without leaving the Studio.
Updated Time Sheets
The Timesheet app has a new flow and validation policy, so it's substantially easier to use.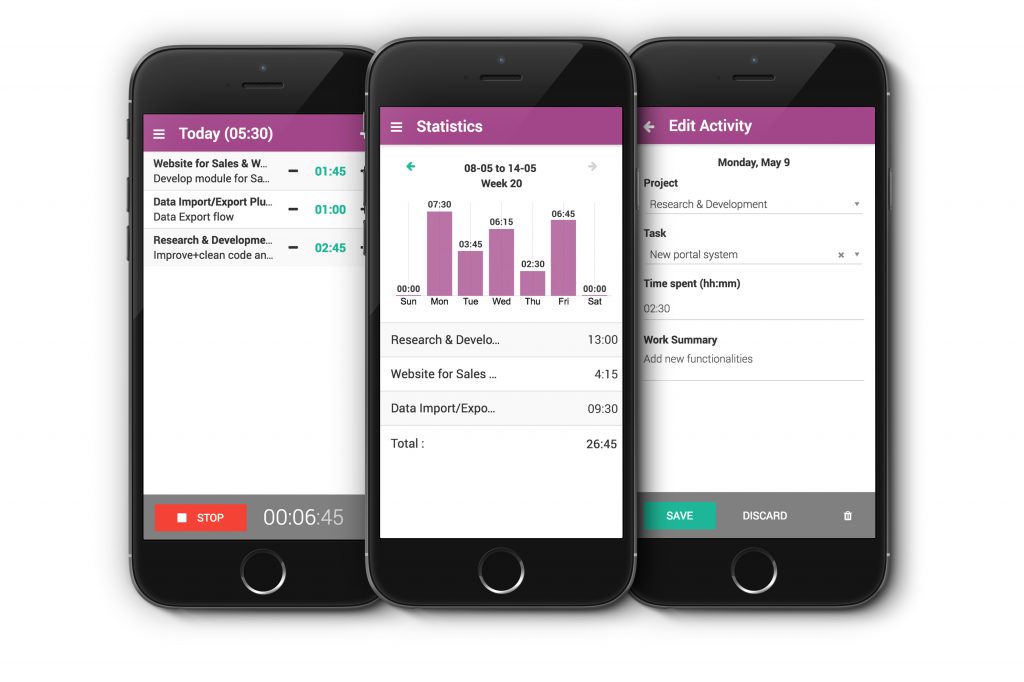 And Much More..
And really, we're just scratching the surface here. Blue Stingray's team is currently working with Odoo 11, and when the official launch date comes, we'll be ready to help guide our clients through it. We believe that this is one of the most exciting Odoo releases ever, and we're ready to be your Odoo 11 development team.
We're expecting the Odoo 11 release soon, but in the meantime, here's a list of features to expect, courtesy of the Odoo blog:
In the Timesheet app:

New view for Timesheet recording
Validation policy: decide to invoice on recorded timesheets or on approved one
New report has been added to analyze the differences between attendances and timesheets
New timesheet flow: Create timesheet entries using the mobile app, tasks, and/or the timesheet menu. Then, a manager approves them and launches the invoicing through the approvals menu.

New Product Catalog app: install the Product app to access the catalog from your apps dashboard
Accounting app:

New module to import CAMT.053 XML files to populate bank statements
Analytic accounting analysis

Subscription app: new dashboard, cohort analysis, analysis by company and all companies
Discuss app:

Counter near starred items
Users can now type some shortcuts directly in the text box. For example: /leave to leave the channel, /who to list who is in the channel and /help to see a list of commands

New payment acquirer: Payumoney and payment Stripe
Usability

Odoo WMS: picking form improvements, changes in delivery slips, variants menu entry
Odoo Subscription: onboarding, adding tags on self subscriptions
Odoo Accounting: Revenue recognition usability improvements

New global search in the home page (start typing something to see relevant menus)
Keyboard shortcuts: details on the top right menu on the homepage
New website dashboard
Purchase: manage purchase agreement, blanket