Odoo Forecasting: Creating an Inventory Management Strategy
To run your business, you need accurate insights. Inventory forecasting provides those insights, identifying strategic opportunities for improvement and enabling accurate predictions.
That's especially important if your business is managing its growth or entering a new market. If you're using a basic strategy for forecasting, sudden changes in demand can disrupt your strategy.
As a complete enterprise resource management (ERP) platform, Odoo can be used to generate accurate forecasts, providing realtime information about your organization's sales and revealing the metrics that could determine future performance.

In this article, we'll provide an overview of basic methods for forecasting in Odoo — and demonstrate how customization can be used to expand Odoo's powerful forecasting capabilities.
Manual and Automated Inventory Forecasting in Odoo
Depending on your enterprise's size, growth rate, and various other factors, you might decide to export data manually. The other option: Build a calculating engine within Odoo, which can automatically generate forecasts to support your business's growth (and minimize manual work). 
Exporting and Importing Manual Forecasting Data in Odoo
Exporting data from Odoo is relatively straightforward. To export sales data, you only need to take a few simple steps:
In

Sales,

select

Reporting.

In the

Sales Analysis

view, select

Measures

to specify the data to be exported. Use the

Filters

dropdown to further customize the export.

To export as an .XLS, select the

Download

icon.

To export as a Google sheet, select the

Favorites

dropdown and select

Add to Google Spreadsheet.

After exporting, you can use Excel, Google Sheets, or another application to run the calculations for forecasting.

From here, you can export the forecasts, then select

Inventory

in Odoo. Select

Forecasting

under the

Reporting

tab.

Select

Import

to import the forecasting data.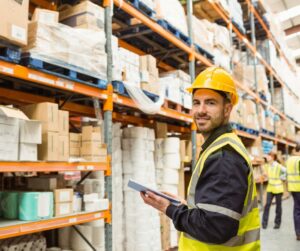 After taking these steps, the Manufacturing app will draw in the data. Under the Planning tab, select Manufacturing Orders view, then view the Master Production Schedule. 
You can review the output here and select the + icon next to To Receive / To Supply / Produce to tell Odoo to execute the procurement.
This is a straightforward process. You can export data for a specific customer, product, or period, and the only limitation is the number of metrics you're tracking in your order process. Ordering and purchase order creation can be automated, and you can edit the forecasted data at any time.
But over time, manual exports can take time — and if exports have different specifications, the accuracy of the forecasts can be inconsistent.
Automated Forecasting in Odoo
Virtually every feature of Odoo can be customized to meet your enterprise's needs. That's the major benefit of open source software — and if you're working with knowledgeable Odoo experts, you can simplify quite a bit of busywork. 
A calculating engine within Odoo can use logic rules to build forecasts instantly, allowing for worry-free procurement. The customization can take your business's unique characteristics into consideration (for example, sudden sales increases due to seasonal factors or successful marketing/advertising campaigns).
Automating your inventory forecasting can provide other benefits:
Identify dead stock, allowing your enterprise to determine whether products should be delisted.

Maintain appropriate inventory without affecting product availability.

Incorporate supply lead time into forecasts.

Generate monthly, quarterly, or annual demand reports.
By optimizing your procurement cycle, you can anticipate demand and create strategies for both high and low sales periods. The Odoo reporting framework simplifies this process — and with appropriate customization, you can make confident, data-based decisions.
Get more from your Odoo implementation with Blue Stingray
Blue Stingray's export Odoo team can help you create a forecasting strategy that minimizes manual work while complementing your growth strategy. If you're looking for an ERP solution, we're ready to showcase Odoo's features — and demonstrate how a flexible, open-source ERP allows for sustainable growth.