Odoo Success Story: Silkworm

Where They Are Today
Since going live, Silkworm has continued to rely on Blue Stingray for Odoo management and feature development. Along with creating a highly customized design and manufacturing process connected to their sale process, we've also implemented many dynamic reports that remove the need for paper reports. Not only does this save big on paper costs, but also has a positive impact on the environment!
_______________
Introduction: Silkworm's Custom Odoo Implementation
Silkworm is Southern Illinois' leading provider of custom apparel, signage, promotional products, and more. With a range of high-quality products, the company has served customers for more than 30 years, growing from a small basement operation to a large enterprise with 65 employees and a 32,000-square-foot building.


The Problem: Developing Custom Odoo Features
To enhance productivity across their company, Silkworm decided to develop a customized version of Odoo with a custom ordering process. The enterprise resource planning (ERP) software's ease of use, flexibility, and scalability made it an excellent choice for Silkworm's growing organization. Silkworm prides itself on exceptional customer service, and Odoo provides a versatile set of tools for managing customer relationships and streamlining accounting. Perhaps most importantly, by implementing custom ordering, Silkworm could simplify a key component of its ordering process, reducing errors and ensuring an optimal customer experience.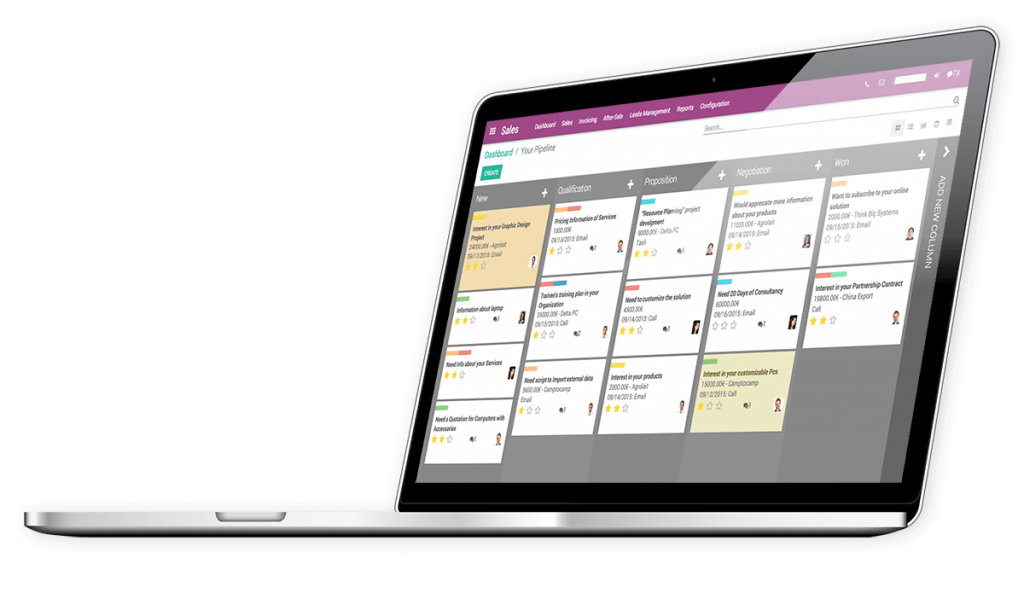 However, Silkworm's first Odoo development team struggled to provide the necessary level of customization. The team was located outside of the United States, which made communication difficult, and they weren't efficient; Silkworm had worked with the team for years without accomplishing their goals and implementing essential features in their Odoo implementation.


The Solution: Working With Certified Odoo Experts
Silkworm brought in Blue Stingray to perform the necessary optimizations.
Blue Stingray assessed Silkworm's requirements, then immediately began developing a custom ordering process, handled entirely from within Odoo. In standard Odoo, users can place line items on an order, which includes entries for item number, quantity, and unit price. This was insufficient for Silkworm, so the Blue Stingray team built out an interface and process for defining goods. Users can enter an item number to automatically view all available size and color options. This then builds out production documents, based on the sizes/color options selected.
The new interface prevents accidental ordering and quotation errors while simplifying the ordering process substantially.
The Long Term
In the following year, Blue Stingray provided Odoo training, helping Silkworm's staff make the most of the program's powerful features. The Blue Stingray team worked on site when necessary in order to make changes and provide support as efficiently as possible. As Silkworm's previous Odoo team wasn't even in the same country, the on-site support was a dramatic difference.
This means Silkworm has a robust, customized Odoo instance that provides key ordering enhancements. Blue Stingray continues to provide support, regularly adding new features and tweaking existing features as necessary.
By working with Blue Stingray's expert Odoo team, Silkworm will be able to finally access the tools they need for sustainable long-term growth.