A St. Louis Magento Development Success Story
The Magento ecommerce platform is renowned for its power and versatility, but to realize the full benefits of the software, businesses need to work with an experienced Magento development team. Unfortunately, finding Magento experts can prove difficult, and larger companies often sacrifice tremendous amounts of money while struggling with improperly installed ecommerce stores.

Introduction:
Battery Handling Systems, Inc. (BHS) is a leading provider of motive power and material handling solutions. In recent years, the company introduced new products to its warehouse equipment line. To effectively serve dealers in multiple countries, BHS needed a flexible ecommerce solution, but they quickly encountered issues with several Magento development teams. Fortunately, BHS contacted Blue Stingray in late 2013.
The Problem: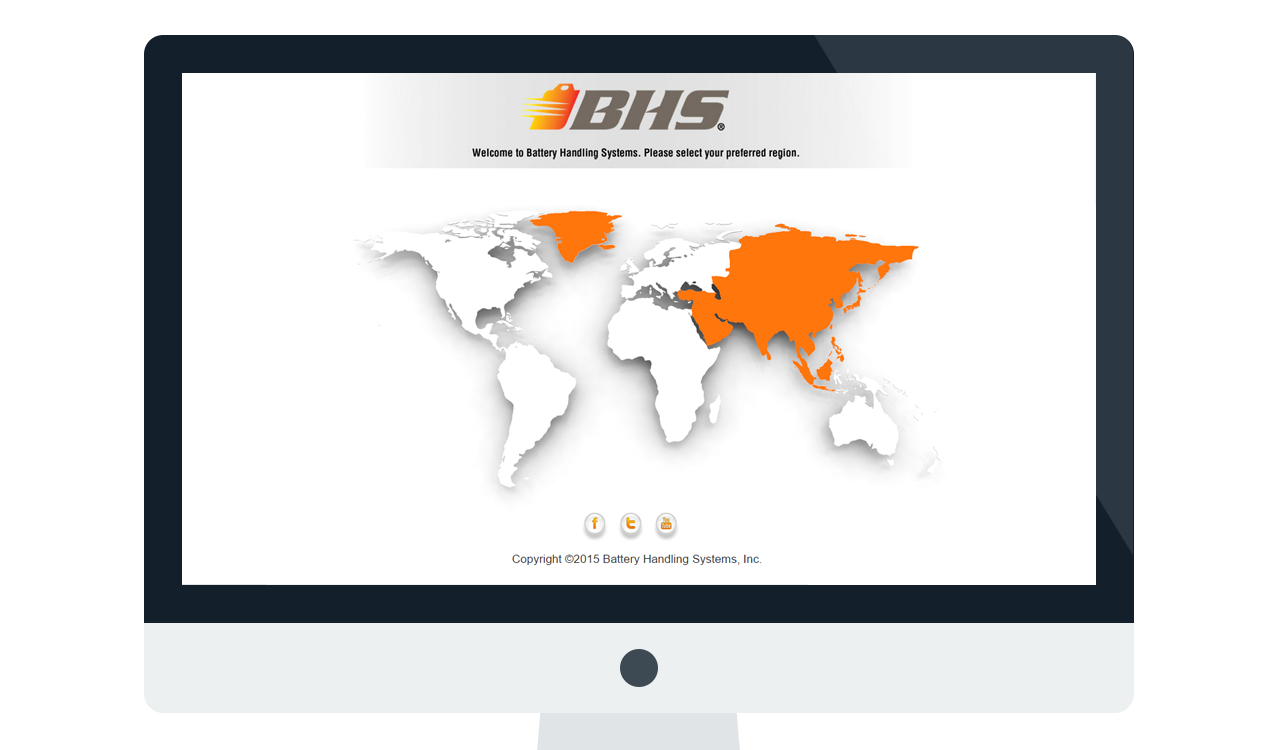 Battery Handling Solutions, Inc. had transitioned to a Magento ecommerce platform to meet the growing needs of the company's international dealer base. However, while the company was satisfied with the Magento platform, they had encountered a number of challenges during implementation.
BHS dealers required independent portals, which needed to be customized to specific account attributes. Different dealers needed to see different products and pricing options. While Magento offers this functionality, BHS was experiencing issues with implementation, and other development teams were unable to provide a working solution.
"Our Magento ecommerce implementation required quite a bit of customization, and our previous development team had left the job mostly unfinished," said Jim Huber, COO at Battery Handling Systems, Inc. "We were functioning, but certainly not at peak efficiency. We needed expertise, and frankly, other development teams didn't have enough experience to address our concerns."
In addition to individual dealer portals, BHS needed to maintain separate storefronts for its international dealers. The eStore needed to present different pricings, products, and product specifications to these users. Finally, the eStore suffered from a poor user navigation experience, and on the backend, BHS staff encountered difficulties in integrating the platform into their workflow.
"We often felt like we were fighting with our own website," said Jim Huber. "It certainly wasn't ideal."
The Solution:
Blue Stingray performed a full assessment of the BHS Magento implementation and created a three-phase plan to address the core issues.
Phase 1:
The team would finish the tasks started by other Magento development teams, improving the overall efficiency and usability of the BHS eStore. The newest version of Magento would be installed, as the BHS site was running with outdated software.
Phase 2:
Blue Stingray would add new features to the BHS store, including the aforementioned dealer portals. The store would be integrated with customer relationship management (CRM) software, reducing workload for BHS employees and providing a more streamlined experience for dealers.
Phase 3:
The implementation would be optimized and maintained. Additional features would be added upon request, and regular follow-up would ensure that Magento was working as expected.
After presenting the plan to BHS, Blue Stingray went to work, setting an ambitious goal of two months for the first phase of the project.
The Implementation: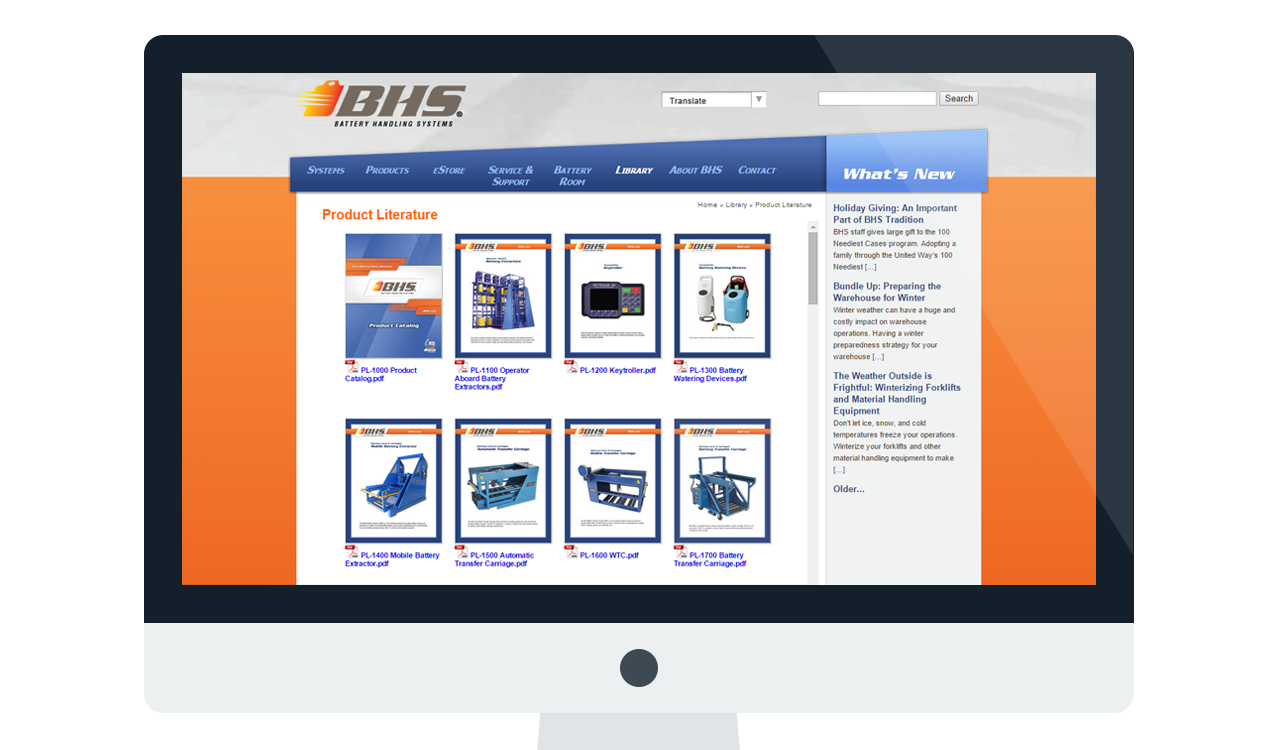 Blue Stingray took care to prevent unnecessary downtime, as BHS needed to maintain a consistent and functional ecommerce option for its dealers. The first phase was planned carefully, and the Blue Stingray team worked nights and weekends to implement the necessary changes as quickly as possible.
Phase 1 received priority treatment and was successfully completed within 60 days. New features were implemented over the next three months as part of Phase 2, and Blue Stingray provided additional resources to BHS alongside its Magento development services. These resources included hosting assistance and recommendations, and Blue Stingray migrated the Magento implementation to allow for an onsite hosting solution.
New features included a better user experience, custom dealer portals, faster page load times, and full integration with other BHS systems (including a new Odoo ERP solution, also provided by Blue Stingray). The development team performed multiple security audits to verify that all aspects of the Magento implementation were up to date.
Ultimately, Blue Stingray was able to handle all of the requests that BHS had submitted to its previous development team in a much shorter timeframe. BHS was able to manage dealer relationships more effectively, and online product orders processed seamlessly. Most importantly, BHS staff didn't need to fight against their own ecommerce system to accomplish basic tasks.
"It's like night and day," said Jim Huber. "Magento was always the right ecommerce platform for BHS, but we didn't understand what it could do until we were working with a truly capable Magento development team. As soon as we report an issue or decide that we need a new feature, Blue Stingray is preparing a solution, and that's a really valuable component of our business."
Learn More:
Please call Blue Stingray today at 314-266-8097 or email info@bluestingray to schedule a demo.
Blue Stingray
710 North 2nd Street St. Louis, Mo. 63102
314-266-8097
info@bluestingray.com