How Odoo's API Allows for Incredible Versatility in Any Application
On its own, Odoo is a powerful ERP, e-commerce, CRM, and CMS platform, capable of optimizing a business' data management and improving workflows almost single-handedly. With 2 million users (and counting), it's quickly drawing in users thanks to incredible scalability and focus on productivity.
But Odoo doesn't have to work alone. It can communicate with other software systems using its non-restrictive API, seamlessly pulling in and sending out data as needed.
This is an essential feature of Odoo, since no company uses a single type of program; even if you've committed to using Odoo wherever possible, your team probably uses other platforms and proprietary software to handle day-to-day activities. That software is ingrained in your company's IT culture—you can't simply stop using it without encountering serious productivity issues.
Just as effective communication allows your business to function, good communication skills give Odoo a major advantage.
What makes Odoo different is that its latest APIs aren't restricted in any way. Many ERPs and CRMs only allow access to certain types of data, but because Odoo is a true open-source platform, it has no such limitation. Data can move easily in either direction, and a talented programming team can leverage this ability to add new functionality.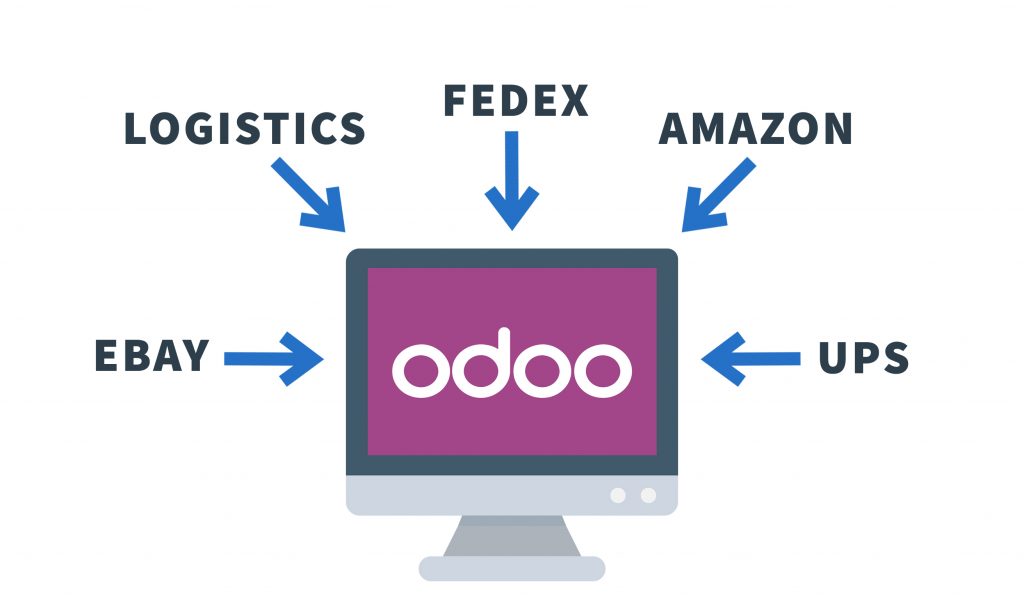 Odoo and the Open-Source Advantage
Additionally, because Odoo is open source, thousands of developers are constantly working to create new apps that leverage the power of the Odoo API in interesting ways. Currently, the Odoo App Store has more than 10,000 apps, and that number grows daily.
Whether you need to coordinate info from your help desk software, an older ERP, a mail list, a sales tracking tool, or just about anything else, you can find a decent starting point relatively easy.
In other words, by communicating with your current software, Odoo can adapt very quickly to your business' unique needs. This even extends to proprietary software systems; a talented programming team can set up new apps to pull information in from those programs so that your team can hit the ground running as soon as you implement Odoo.
Of course, your programming team needs substantial experience with Odoo's API in order to make sure that data can be transferred quickly, accurately, and effectively. Blue Stingray starts every project by carefully evaluating our clients' current software systems, then establishing an integration plan that allows each program to transfer data to and from Odoo as needed. This helps to simplify the implementation process, since employees can continue to use familiar programs while switching to Odoo (or simply use those programs alongside Odoo indefinitely).
No two businesses are the same, and no two businesses have the exact same software requirements. That's why the technically sound, open-source model of Odoo makes sense—it simply communicates more effectively, both with other types of software and with its users. As every business leader knows, communication is crucial, and Odoo's unrestrictive API makes great communication possible.