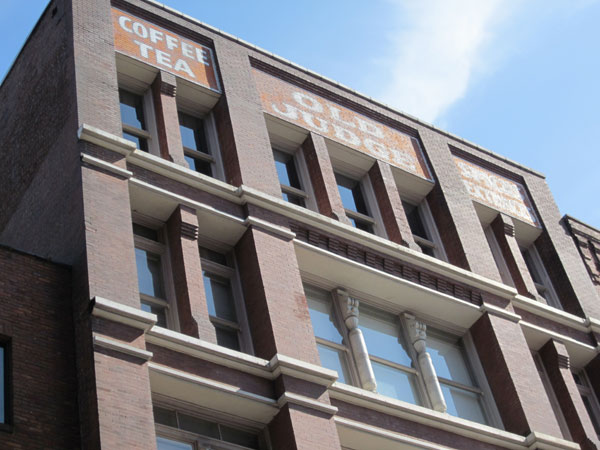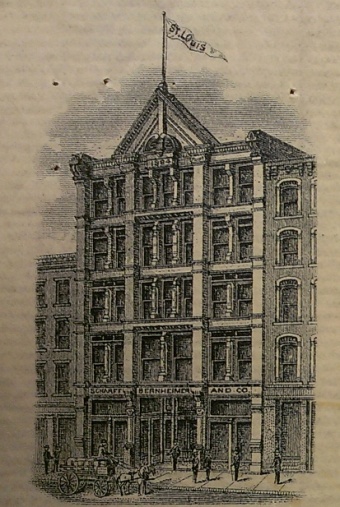 The new space is located near downtown St. Louis at 710 2nd Street. We have close to 3000 square feet of total space with an ideal work area of 2500 square feet.
If you're interested in St. Louis architecture, you might recognize the address. Our office is the Old Judge Coffee building, which was built in 1844. While it originally served as office space, it's most famous as the home of David G. Evans & Company, which produced Old Judge coffee and spices through the 1930s.
The architecture is gorgeous, with oversized wooden beams and exposed brick, and the historic building is a perfect fit for our team. Our new space has four conference and breakout rooms, which allow us to have multiple meetings simultaneously. The Blue Stingray team works in an open-space bullpen area, as software development requires constant collaboration.
If you've been to Laclede's Landing, you know that the cobblestone streets and outdoor patios offer an excellent way to experience the riverfront for lunch or dinner. Please stop by anytime and see the new space and be sure to download the parking map on our contact page.
Downtown St. Louis is where we develop Odoo apps, Magento ecommerce sites and custom cloud software solutions