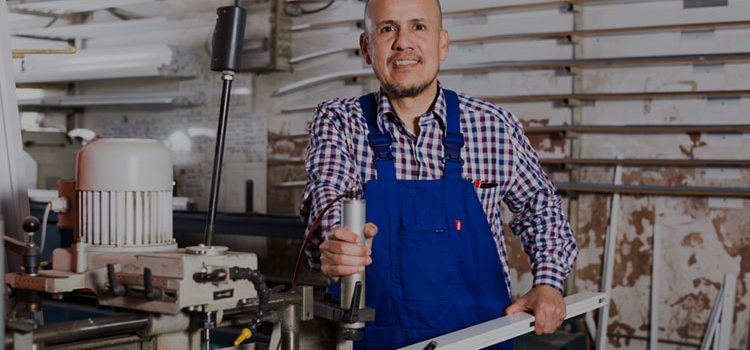 Positive Culture Shock with Odoo
At the end of last year, a global manufacturing company asked the Odoods team to handle a big project.
The company needed to convert its accounting division to Odoo. They didn't want to run parallel with their old ERP, GDS, and they wanted to do a full switch on Jan. 1st.
This seemed like the first major hurdle; we received the request in the first part of December. Our team always asks to run parallel with a client's current ERP for at least three months before pulling the trigger on a full switch.
We didn't run parallel for this client, however, and there was no time for training. We had four Odoo developers working around the clock, including late nights and weekends, just to get the old data imported into Odoo. Then, they set up the configurations.
Meanwhile, we handled the training process by having our team work alongside the client's accounting staff. Odoods would train the accountants as they performed daily tasks. For the first few weeks, the process was full of (sometimes frustrating) complications. However, we did experience one pleasant surprise: the new software brought in a positive culture shock. In fact, the users were so happy to give up the old, outdated interface of the GDS ERP that they jumped right in, marveling at Odoo's features and actually enjoying the switch.
Why a Software Culture Shock Can Be a Good Thing
We always use the term "culture shock" to describe the negative pushback that occurs when a company adapts a new software solution. In many cases, users will try to fight the change, sometimes rebelling against the new system and insisting on what's familiar. They want to go back to old, clunky, inefficient software, not because it's better, but because they know how it works.
This was one of the few cases in which the users experienced a positive culture shock, so we were sure to keep notes. The users had never worked with an ERP that was this intuitive and user friendly, so they were ready for a change; however, we also think that the methods of introduction helped to encourage the positive atmosphere surrounding the introduction of the Odoo ERP.
Here are a few tips for creating this type of positive culture shock when introducing any new software to a company:
Run an Odoo Instance Setup
Handle this at the beginning of the project to ensure a smoother introduction.
Perform Demonstrations
You should plan on individual demonstrations for every department. Your business's various departments don't have the same day-to-day responsibilities; neither does the client's departments. Plan your demos accordingly.
Run Extensive Training
Again, plan on each department. Training should be extensive and should begin with basic instructions. Don't assume that the users will understand the major similarities between Odoo and their previous ERP; compare and contrast frequently.
Run in Parallel
While our experience was a net positive, we wouldn't recommend an identical approach. Unless you have a very good reason to do otherwise, run Odoo parallel to the old ERP for four or more months.
Recognize Differences
Some users will adapt to the software more quickly than others. If a user has trouble adapting, he or she might try to push back. You can make the process much easier by recognizing at the project outset that certain users will need more training — and by providing that training when necessary.
Be on Site
A qualified Odoo team should be on site with the client for the first week after the launch. This limits communication issues and helps to keep the culture shock positive.
Manage Stress
During the first week, the user will be more relaxed if they can easily consult with an Odoo development team member. If you see signs of stress in any of your users, work with them directly. Stay positive and empathize. Software developers aren't trained psychologists, but they don't need to be; they simply need to keep a positive approach and show how the new ERP will make the users' lives much easier.
Odoo is an impressive solution, and if you take the proper approach to introduce the user to the software suite's features, you'll ensure a smooth transition. As an Odoo partner, you will need to work closely with the users and stay on site when necessary. Remember, there will always be a culture shock, and your job is to keep it positive.
From Odoods.com